A "Growing trend"…
More people than ever are turning to plants to beautify their homes, purify the air and de-stress.
Greening the home is one of the most popular trends to emerge from the pandemic. As we start moving back to the office, existing more outside the home, its predicted more easy-care houseplants will be in demand.
However, its our experience that once you've got into the houseplant habit, its very hard to stop! So we predict that the houseplant trend will continue to grow this year (As will your collection!)
Fingers on the pulse…
We are constantly ordering in new houseplants, shaped by our customers needs and requests, and our houseplant selection is truly impressive!
Here are some top trends to watch out for this year: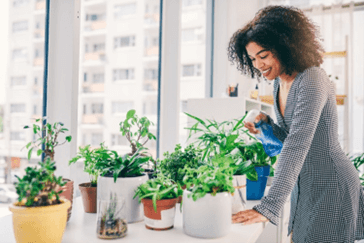 "Instagrammable" Plants
Unusual textures, tones and 'plants with personality' are going to be big this year – especially when they look as gorgeous as the Alocasia Black Velvet, a no fuss plant that is also a low light plant (Another 2023 trend!).
The calathea is another fabulous plant for photography, with its variegated leaf and gorgeous texture.
For more "Instagrammable" Plant ideas, see this article from Joy Of Plants.
10 most Instagrammable plants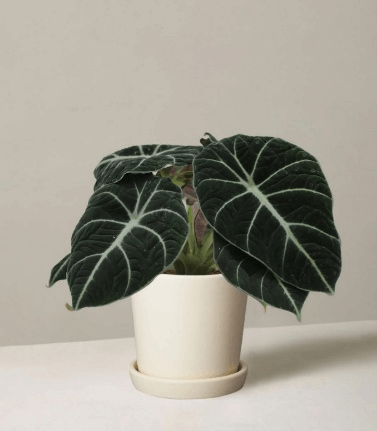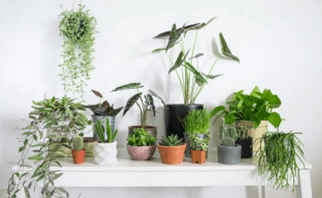 The Small Houseplant Trend:
Battling for space? Feeling the pinch? This trend is definitely for you! Small houseplants are inexpensive and don't take up much space, grouping small plants together can look absolutely stunning – also the joy you derive from buying tiny plants and nurturing them, is offset by the guilt free purchase.







The indoor/ Outdoor Plant Trend
As the cost of living rises plant parents are choosing to invest in plants that can transition to different areas in the home.
Plants that can survive temperature and light level changes make a good choice for indoor-outdoor plants.
From Front rooms in winter to Patio's or balconies in the summer these plants will provide beauty and personality to each space.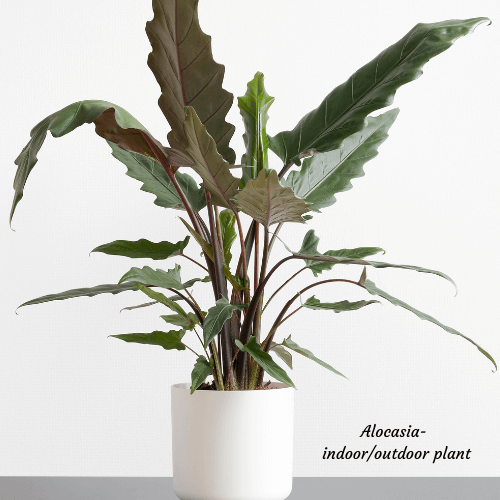 The Rare Plant Trend
This trend has been growing in 2022 and we see it continuing to grow throughout 2023!
With the growth in houseplant collections and we see more and more houseplant parents, the need for rare and unusual plants is growing.
The rare plant addition to a home can make a big statement about how essential houseplants are to the owner. Monstera deliciosa Thai constellation is a particularly coveted houseplant, uniquely different, it offers a never before seen colour pattern, which as a result makes this plant very rare and difficult to reproduce.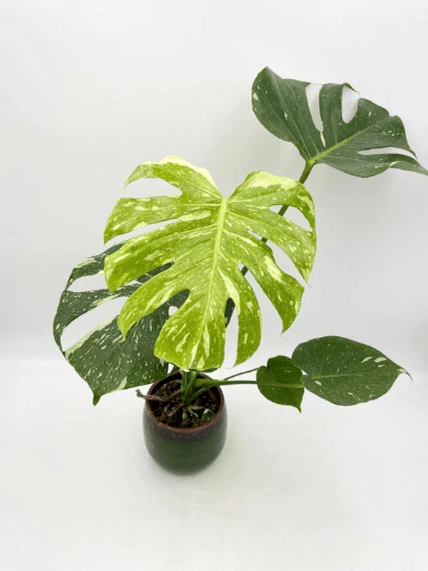 The Home Office Trend
As remote work becomes more and more popular, there is a shift toward making home office spaces functional, beautiful, comfortable, and conducive to wellness.
Plants are an essential piece of that puzzle, lending measurable improvements to creativity and productivity.
It's a good idea to choose easy-care plants that grow fairly slowly so that you aren't distracted the need to tend to them. The so called 'Money Tree' is a good one for this trend.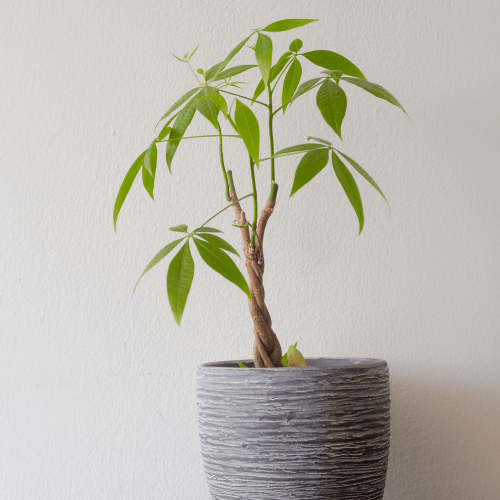 Air Purifying Plants
the importance of eliminating toxins from our spaces has grown exponentially with the need for a cleaner, healthier environment. House plants are not only a beautiful way to improve the look of your home, but also to purify the air we breathe daily.
Some of the best plants that clean the air of toxins are also some of the easiest to grow. The Spider Plant, Peace lily and Aloe Vera are great examples that are trendy and easy to maintain.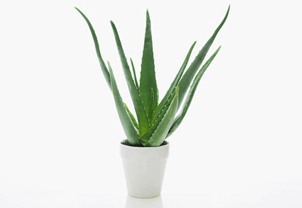 Bold Statement Plants
Linked to the trend of bringing the outdoors in, large, bold statement houseplants are becoming increasingly popular.
While having houseplants can lift your home décor and style, opting for a big plant is the perfect way to give your space a whole new personality!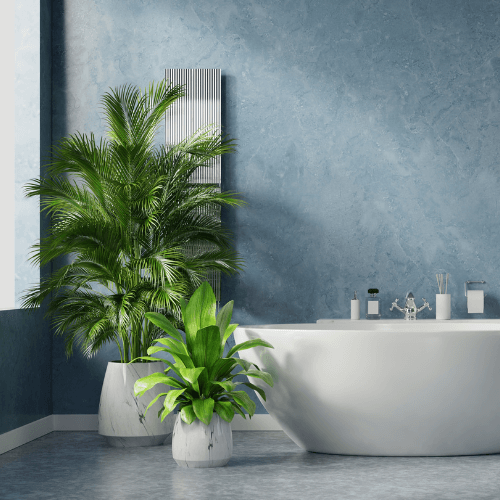 The Vintage Trend
From African violets to pansies and begonias, these retro plants are making a comeback!
To add a little colour to your home and a sense of nostalgia, these beauties fit right into any windowsill!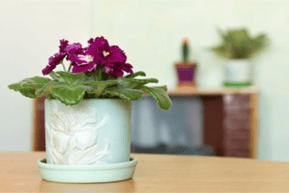 Cat friendly Houseplants
As both a lover of Cats and a keeper of houseplants, you'll want to make sure none of your favourite plants could potentially harm your feline friends.
Well, rest assured there are a number of Houseplants that are perfectly safe for Cats including Calathea, Ponytail Palm, Spider Plants, African Violets and more!
For more Cat safe plants follow the link below.
Cat Safe Houseplants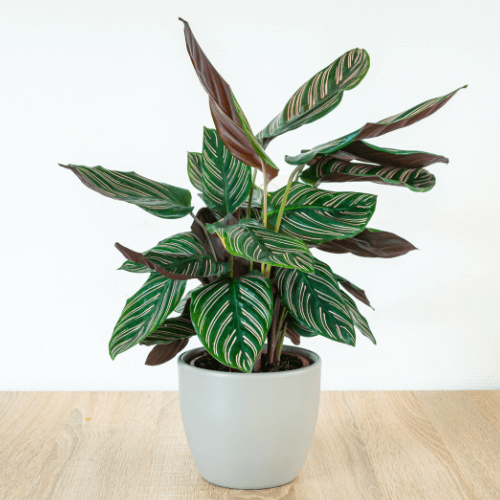 Natural ways to deal with moisture
There are a number of Houseplants that can be used to combat humidity and airborne mould in your household, in fact this is one trend that we have seen increase in popularity throughout 2022 and no doubt will continue to do so in 2023.
A really good plant to help deal with airborne mould is the English Ivy, they have been known to clean the surrounding air of mould and would be ideal in a small bathroom. Another great plant to help combat mould would be the Peace Lily.
Though both plants are harmful to most pets so they are best used in a hanging pot or atop a cabinet.
To help combat moisture and condensation, we'd recommend Snake Plants, or more commonly known as "Mother in-law's tongue" these are great at collecting moisture from the surrounding air and have been cited as being able to cleanse most household toxins from the air.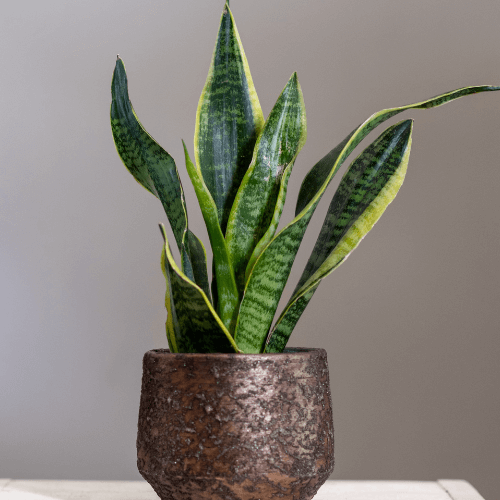 A trend for all
Whether it's making a statement, purifying your air or proudly proclaiming your houseplants uniqueness on social media, houseplant parents are growing globally