Our 3 top picks for gardening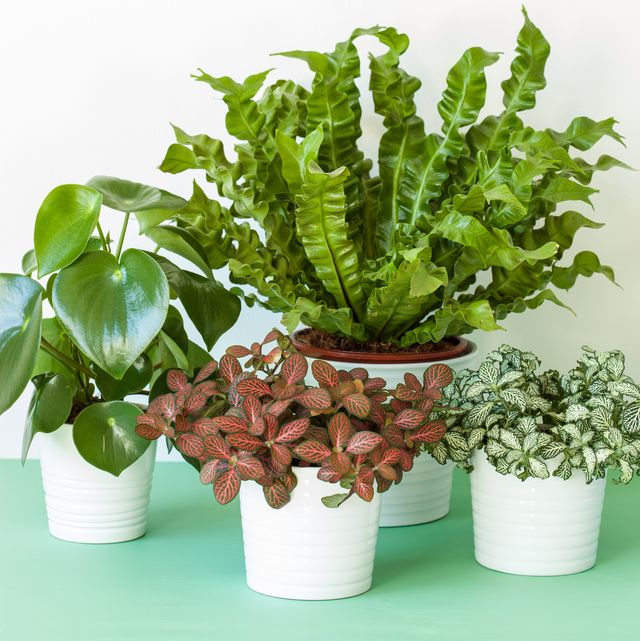 House Plants
Bring nature inside your home while also cleansing the air your breathe by picking up a houseplant today
We Love Plants!
At Monkton Elm we share your passion and enthusiasm for gardening. Plants bursting with seasonal colour and texture can bring any outdoor space to life. Let us help you enjoy your outdoor space by finding the best plants for your project, and help you make it a growing success all year round.
Our friendly team of plant experts are on hand to share their knowledge and experience to help you with any gardening questions you have – whether you have a large outdoor space, a small patio or are just looking for colourful plants in pots!
We have one of the largest outdoor plant areas in the South West filled with superb quality plants hand picked by our team from the very best nurseries. Our outdoor range of hardy garden plants includes a huge and varied selection of trees, shrubs, climbers and perennials. We also have plants for attracting wildlife, plants for sunny spots, plants that love shade as well as lovely herbs and alpines.
Browse our selection of top picks
Popular Categories
Right Plant. Right Place: Ideas for planting your garden
Creating a beautiful outdoor space is all about ideas, inspiration and imagination. Do you like all year-round colour? Do you want a low maintenance garden? Have you got space for a beautiful tree? Do you need a hedge to block out a wall? Are you looking for a climbing rose of clematis to bring a wall to life? Let us help you bring your ideas to life.
Choosing the right plant for the right place isn't hard! These are three basic things you need to consider: 1. Sunshine – is the area you want to plant in full sun or in shade most of the day? 2. Size – some plants grow very big! Work out how tall you want the plant to be and the area it needs cover. 3. Soil and drainage – is your soil dry or wet? Also helpful to make sure you use the correct compost to mix into your soil to give your plants the best possible start in their new home!
Our friendly, expert staff can help you select the right plant and provide you with plenty of advice on planting and care. We also have a delivery service for larger items.
What people ask us about plants
Do you have more plants in store?
Yes. We have a selection of products on our website. In store we have a large range of indoor and outdoor plants, which are updated by the season. Pay us a visit to see our full range of plants.
How difficult is it to start gardening?
Our team are experts in outdoor living ideas. Ask us on your visit in store for some ideas and you'll likely get a long list of practical steps to plan your outdoor living space.
How often should I water my plants?
There is no real one-size fits all answer. Obviously, it's ideal to follow the instructions that come with the plant – but there is always a risk of over-watering or underwatering. Nature is unpredictable. Best if you keep a close eye on your plants and stick a finger in the soil. If its dry, your plants are thirsty and will need a water.
Should I use peat-free soil?
Peat-free compost is a totally natural and eco-friendly compost which is made from recycled garden materials including bark, wood fibre and coir, that is not only great for your garden but great for the environment too. And with peat becoming a limited resource across the world, many gardeners are beginning to opt for a peat-free alternative. You might need to add a little more plant feed than normal if using peat-free or peat-reduced alternatives.
Where do you plants come from?
We get our plants from a variety of different specialist nurseries who we have partnered with for many many years. We are fussy about where we buy our plants from – and only accept the best. The majority of our stock is British grown, and we are proud to also have strong partnerships with our selected European growers that enable us to offer great quality plants all year round.
Can I buy plants online?
Yes, we do offer certain plants for sale online, but these are often only a small selection of the huge range of plants we stock. They are available for home delivery if you live within 25 miles of the garden centre. If you are looking for a specific plant and can't find it online, please call us or better still pop in to see us.
What are the best plants for pots?
If you don't have a large area in your garden growing plants in pots is a great option. You can grow pretty much anything in a pot, all you need good compost and fab looking pot. Don't forget to water pot plants regularly during the season. The big advantage of pots is they can be moved easily to where you need that 'splash of colour'! Certain types of plants will need to be over-wintered correctly by placing them in a shed or under cover, bringing them out again once the worst of the winter has passed, so they can bloom again in all their glory next season.
How often should I feed my plants?
It really depends on the type of plant. Some only require a feeding twice a year, others more frequently during the growing season. Ask us if you have any questions. Best advice is to feed when the soil is moist as this will reduce the risk of damage to your plants
What should I do if my garden doesn't get any sun?
There are plants that grow well in shady areas. Well known bedding plants such as Fuchsia, 'Bizzy Lizzy', Begonias and Lobelia will all flower without being in the direct sunshine. Rhododendrons and Hydrangea shrubs don't need a sunny spot, and snowdrops and 'Dog Tooth' Violets also do well.