Delicious

F

ood

A

ll

Y

ear

R

ound
Whether you're browsing through Monkton Elm Garden Centre or looking for a bite to eat, our award-winning Elm Tree Restaurant will make the perfect pit-stop for anyone looking for hearty, traditional English food. You can enjoy your meal in our bright, spacious dining area or you can dine alfresco – whichever takes your fancy! Just come in, sit down, and enjoy a freshly cooked meal by our well-trained kitchen staff.
From a full English breakfast to a Sunday roast, you can be assured that you'll find a meal that suits your palette. And if you fancy a quaint afternoon with the mother-in-law, you'll find our classic afternoon tea a delight! We also have a good variety of vegan meals that may tickle your taste buds, along with our dairy and gluten free options for those with dietary requirements. For more information, please speak to our friendly kitchen staff. They will be happy to assist you with your meal.
The Elm Tree Restaurant Menu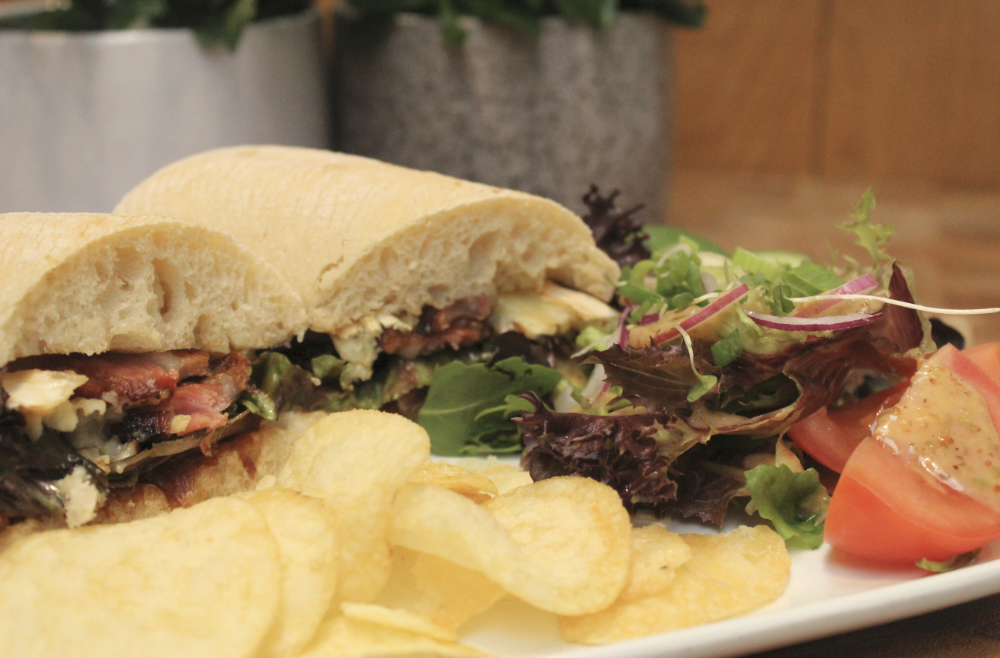 Breakfast and Lunch
Kick off your day with our famous full English or come for lunch and treat yourself to the chefs' daily specials. From yummy breakfast baps to gammon, eggs and chips, there's something for the whole family to enjoy.
Because we believe that fresh ingredients make the tastiest of meals, our breakfast and lunch menus are seasonal. But we'll make sure you're not disappointed! With dishes packed with delicious recipes, you'll have a range of your favourite meals to choose from.
Menu
Afternoon Tea
Tea for two, anyone? With our afternoon tea, you can share a delicious selection of finger sandwiches, delectable tea, savoury snacks, mouth-watering desserts, and two of our famous scones – all served with clotted cream and jam. All you have to do is decide what goes on your scone first – the cream or the jam!
We also have a fabulous range of cakes and tray bakes, including favourites such as Victoria sponge, carrot cake, and fruit cake. All are handmade with only the finest ingredients.
Book now!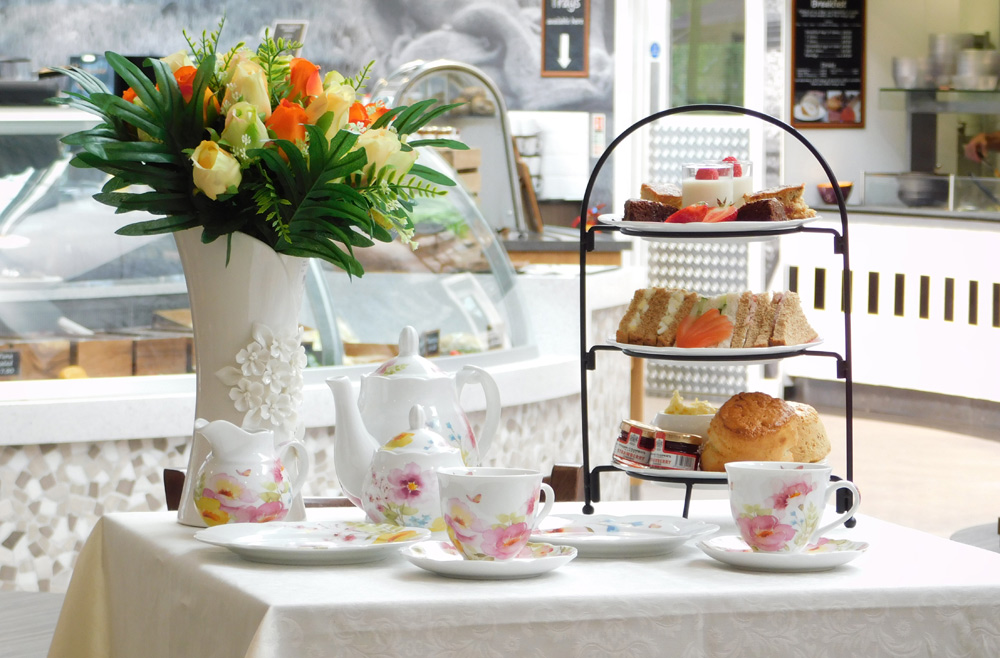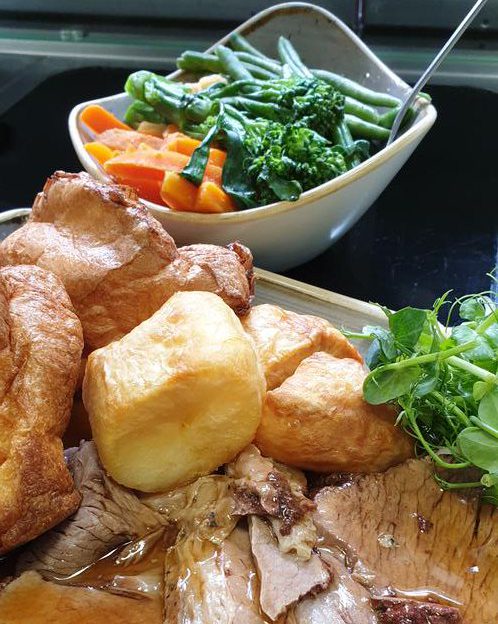 Sunday Roast
Think slow cooked roast beef drizzled with a creamy, succulent gravy and an assortment of scrumptious vegetables all the family will love. That's our Sunday roast! No wonder Sunday is our busiest day in the kitchen!
Because we use the freshest ingredients, our Sunday roasts are packed with goodness and full of flavour. So come along and treat yourself to a good-old classic Sunday dinner.
Sunday Menu
A few of our restaurant favourites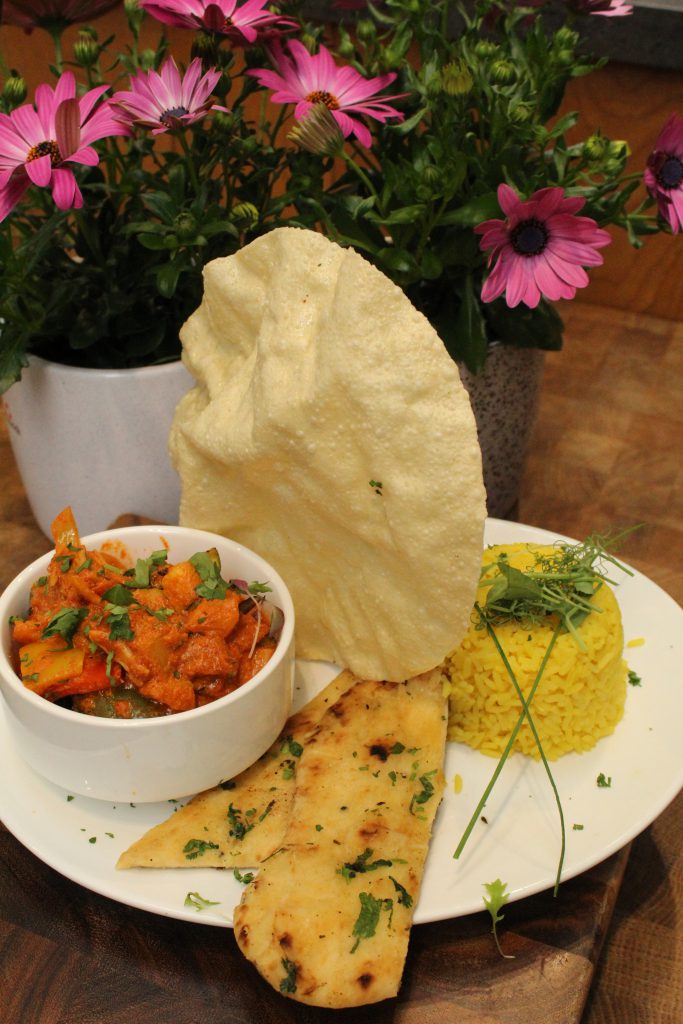 Vegetable Korma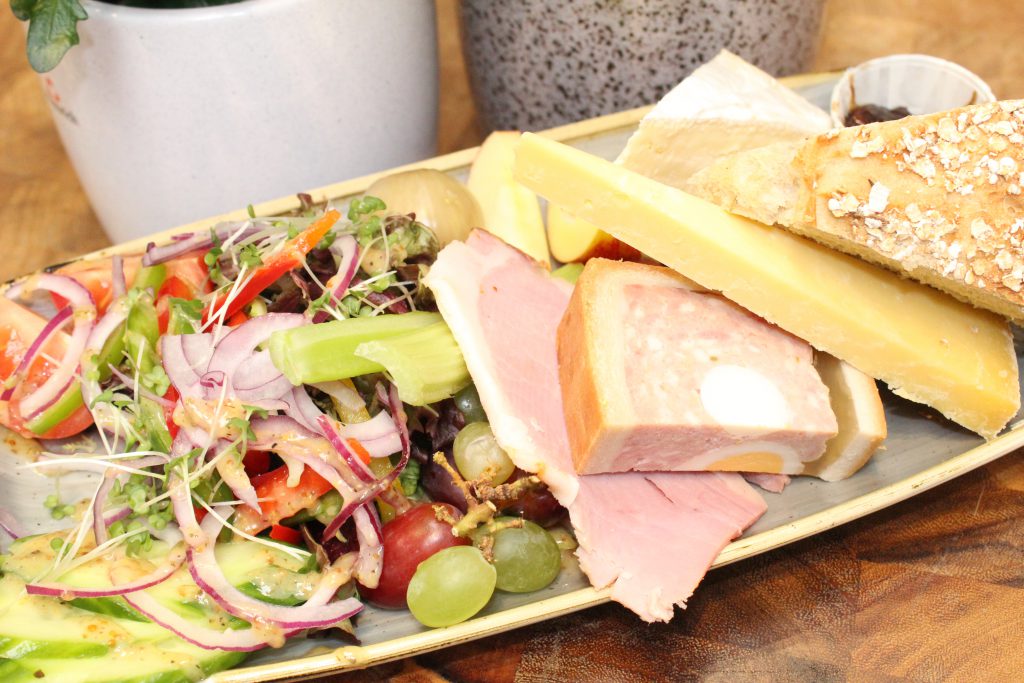 Mixed Ploughman's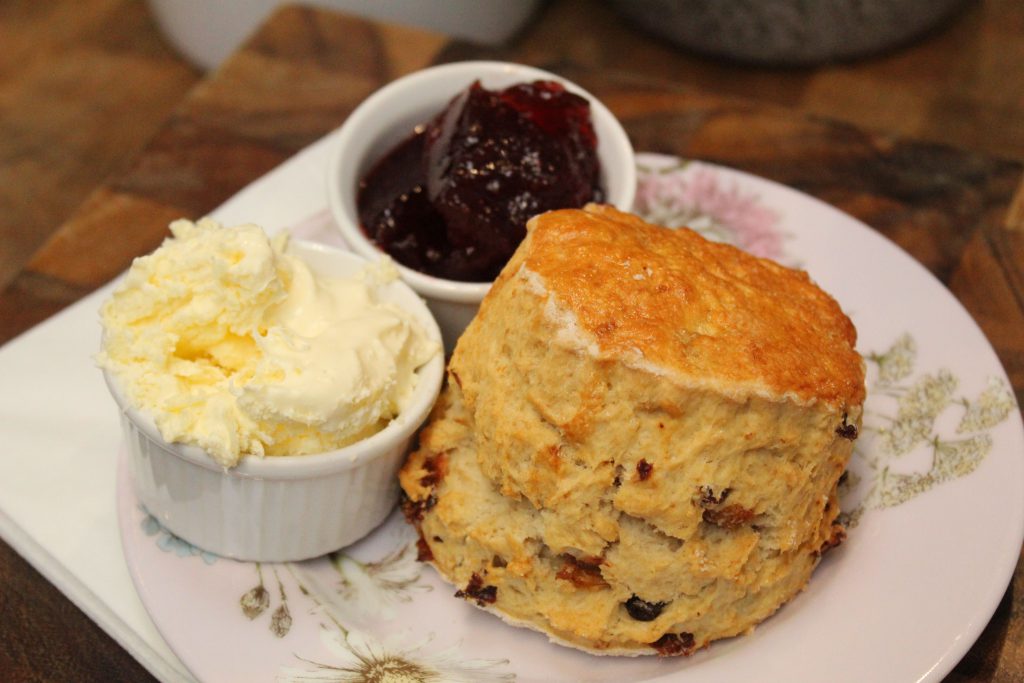 The Elm Cream Tea
The Elm Tree Restuarant Menu
Discover your homemade favourites when browsing through the Elm Tree menu. Our shelves are full of freshly made delicious cakes, including carrot cake, Victoria sponge, lemon, chocolate, coffee & walnut, and courgette & avocado.
Want something a little more filling? Then our lunch menu will hit the spot! Our dishes range from light snacks to all-day brunch, including our renowned cod and chips, breaded scampi, and our hand-carved honey-roasted gammon, egg, and chips.
Menu
Craving a carvery? Come and choose between our slow-roasted beef, our tender roast chicken served with fluffy Yorkshire puds and crispy roast potatoes for that full Sunday roast you've been waiting all week for.
We also serve children's meals for your little ones to make sure they are well looked after. So if our Sunday roast menu has tickled your taste buds, come by the restaurant and enjoy a tasty meal with family and friends.
Sunday Menu
Free Play Area
One great incentive to come and enjoy a cake and cuppa at the Elm Tree Restaurant is the free outdoor play area. Your kids will love our free play area! It is safe and convenient for your young ones, keeping them entertained and occupied.
Situated right next to the restaurant, you'll be able to sit back and relax while the kids let off some steam.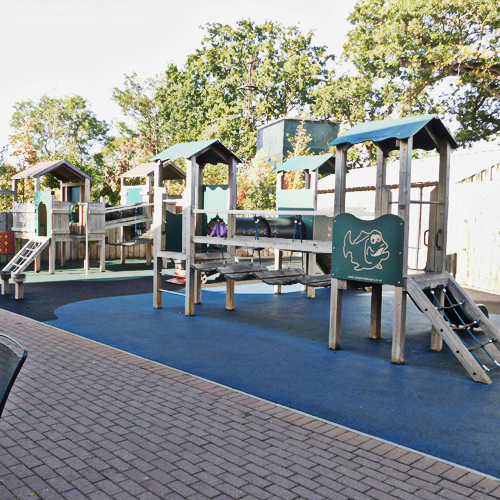 Sarah Martin

"Truly fantastic lunch, great staff, clean restaurant all set out Covid friendly. The portion of the small roast is plenty, so tasty like your own homemade roast, gravy on point, beef that melted in your mouth, and roast spuds as good as hubby's, Very well done to chef definitely knows what they are doing"
Chris Wood
"Stopped for a quick lunch stop. Great coffee and cakes."
Deborah Richards
"Beautiful place food was superb and very friendly staff"
What people ask us about our restaurant
Do I need to book a table at Monkton Elm's Restaurant? 
No, you don't. When you arrive at The Elm Tree Restaurant, please find a vacant table, make a note of your table number, and then proceed to the tills to place your order. Your food and drinks will be delivered to your table.
Are dogs allowed in the restaurant at Monkton Elm? 
Only special assistance or guide dogs. If you have come to the garden centre with your dog, you can walk through the restaurant with your dog to our outside seating area.
Does Monkton Elm's Restaurant offer vegan or dairy / gluten free meals and snacks? 
We have a range of vegan options as well as dairy free and gluten free meals. Please ask a member of staff for details when you arrive at the restaurant. They will be happy to assist you with any dietary requirements you have.  
Are your restroom facilities open?
Yes, our toilet facilities are open to customers of The Elm Tree Restaurant.
Does Monkton Elm's Restaurant serve Afternoon Teas?
The Elm Tree Restaurant serves a traditional Afternoon Tea for all to enjoy. For more details, please check our menu to see what is included in our Afternoon Tea option. Booking is not required, but if you would like to book in advance, feel free to give us a call on 01823412381.
Can I make a party booking at The Elm Tree Restaurant? 
We would love to help you host a party here at Monkton Elm! To get started, please contact the Catering Manager on 01823412381 to discuss your requirements and get booked in.
Does The Elm Tree Restaurant accept Coach Bookings? 
Yes, we do! Please contact the Catering Manager on 01823412381 to discuss your requirements.
Do I need to wear a face covering in The Elm Tree Restaurant? 
There is no requirement to wear a face mask, but we encourage you to follow government advice regarding personal responsibility. We also ask to respect our team should they feel more comfortable wearing a mask when serving customers.
The Elm Tree Restaurant
Restaurant opening hours:
Mon-Sat 9.00am – 5.00pm | Sun 10.15am – 4.00pm
Monkton Heathfield
Taunton
Somerset
TA2 8QN
Tel: 01823 412381
Email: Info@monkton-elm.co.uk
Come and find us in the beautiful county of Somerset and browse through a wide variety of Garden tools, plants, flowers, outdoor houses, and more. Then sit back, relax, and enjoy a classic British meal in The Elm Tree Restaurant.