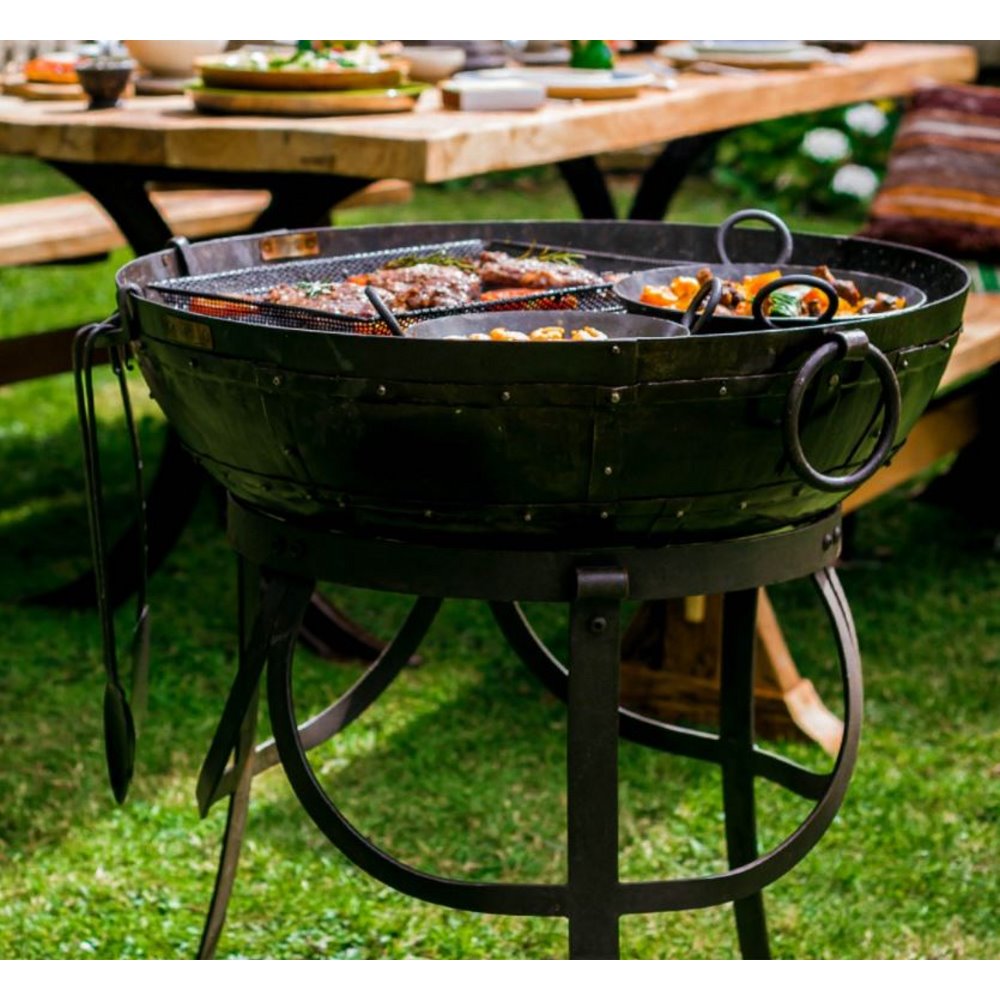 Official Kadai Bowls
Relax in comfort alongside one of Kadai's official fire bowls. 
Shop now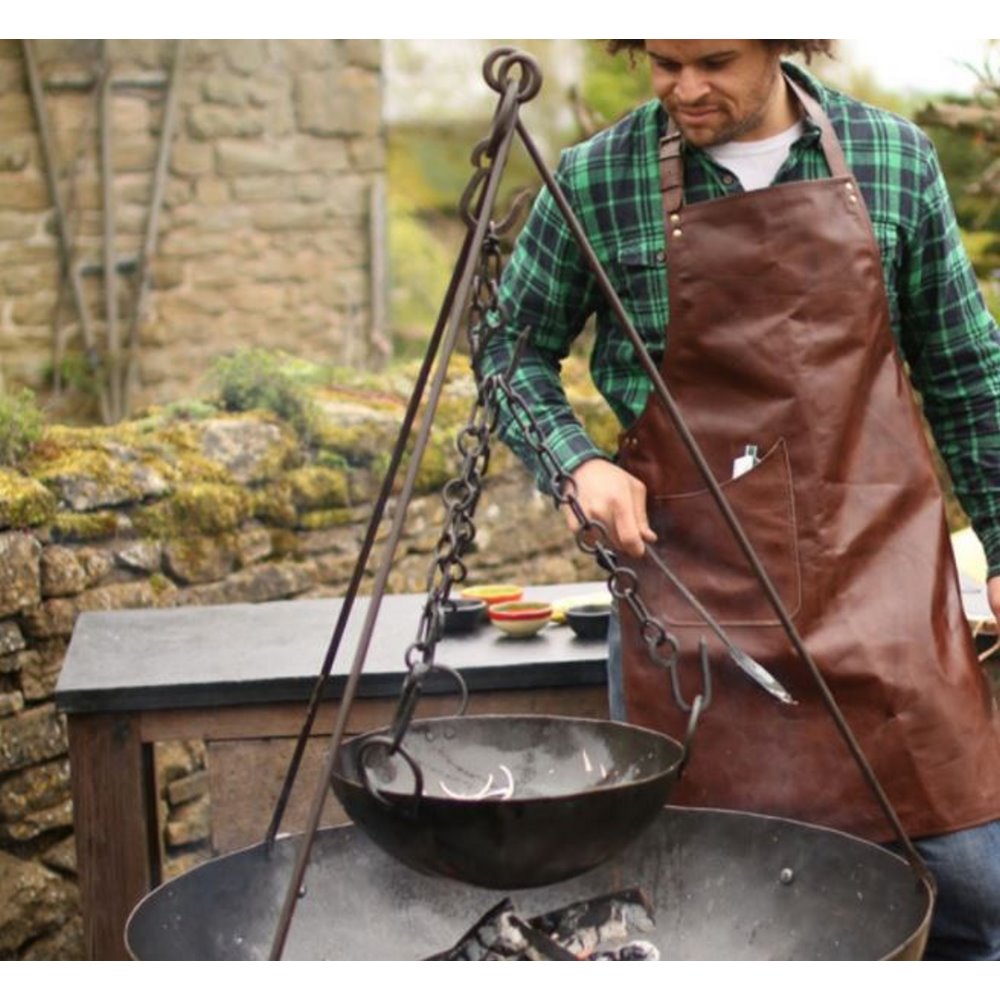 Kadai Accessories
Make the most of your Kadai Fire-Bowl with our wide range of accessories.
Shop now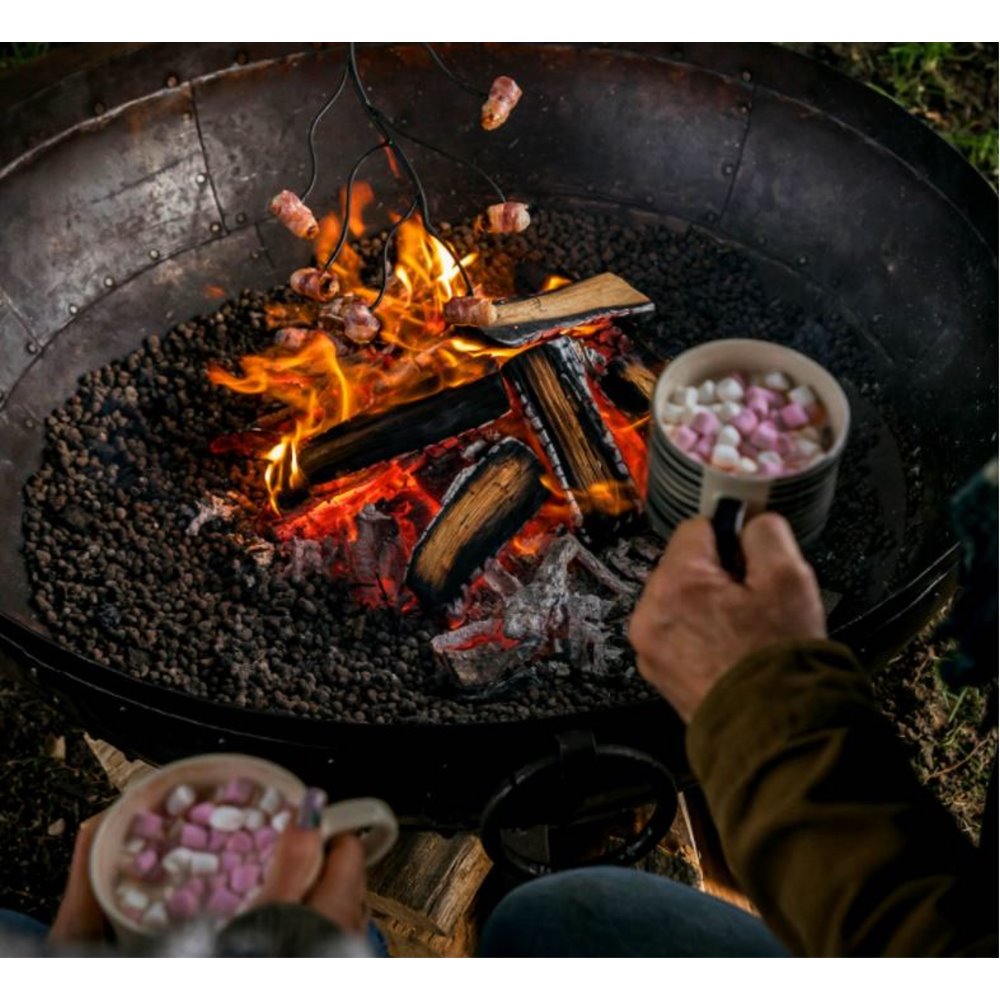 Firepit Fuel
All you need to keep your Kadai Fire-Bowl burning long into the night.
Shop now
Why choose Kadai?
The use of Kadai cooking bowls in India has been a tradition for countless years. But it wasn't until 2005 when Wilstone came up with the novel idea of placing the fire within the cooking bowl.
with that, the Kadai Firebowl was born. Made in India by recycling out of use Oil drums, Wilstone then make use of local craftsmen who hand beat every recycled fire pit into shape.
The great thing about a Kadai Bowl is it's not only visually pleasing, they're actually quite intuitive. Making use of both a high stand and low stand. Meaning you can use the Kadai bowl as a BBQ by placing it into the high stand, or if you'd rather you can set it up in the low stand and enjoy some toasted Marshmallows with great company.
The "Hand-Made" aesthetic gives each individual Kadai bowl it's very own sense of character. Here at Monkton Elm, we can't get enough of these wonderful products and we're certain you'll love them too.
FAQS
Shop all Kadai now