DEEP ROOT PLANTER 1.8M
Currently out of stock
Local Delivery - Local delivery to your area. Rates differ depending on distance.
Plant Guarantee - We offer a 5 year guarantee on our hardy outdoor plants.
No fuss refunds - 7 working days after you receive the goods refund policy
Description
The Deep Root Planter 1.8m makes growing deep-rooted vegetables, such as carrots and potatoes, incredibly easy. With a bed depth of 380mm, the planter can hold up to 500 litres of soil ready for your desired crops. Raised off the ground, the planter minimises the need for bending, whilst protecting your crops from unwanted pests. Easy to move around the garden (whilst empty of soil) so can be transferred to any spot in your garden.
THIS ITEM REQUIRES ASSEMBLY
Reviews (0)
Only logged in customers who have purchased this product may leave a review.
Delivery
Small items
Items such as gift vouchers and seeds that are small enough to be sent in an envelope will be sent via the Royal Mail 'Signed For' service. Delivery time should be no more than 5-7 working days. These items are available to all UK postcode.

ALL OTHER ITEMS ARE ONLY AVAILBLE FOR LOCAL DELIVERY (APPROX 30 MILES RADIUS FROM MONKTON ELM) VIA OUR OWN VEHICLES.
Local Delivery Charge
Delivery charges are based on the distance you are from the garden centre and the amount you spend. The distance is calculated using your postcode district and our total area is divided into three 'zones' as detailed below. Your delivery charge is automatically calculated in your basket once you have entered your address details.
Zone 1 - £5 Charge or FREE when spending £100 or more
Applicable to the following postcode districts… TA1, TA2, TA3 and TA6 6.
Zone 2 - £7.50 Charge or FREE when spending £250 or more
Applicable to the following postcode districts… TA4, TA5, TA6 3, TA6 4, TA6 5, TA6 7, TA7, TA8, TA9, TA10, TA11, TA12, TA13, TA14, TA15, TA16, TA17, TA18, TA19, TA20, TA21, TA23, BS23, BA6, BA16, EX13, EX14 & EX15
Zone 3 - £10 Charge or FREE when spending £500 or more
Applicable to the following postcode districts… TA22, TA24, BA4, BA5, BA7, BA20, BA21, BA22, BS26, BS27, EX16, DT8 & DT9
Delivery time
We aim to deliver your order as soon as we can and where possible this will be within 7 days, but this is not guaranteed. We will not notify you of delivery time as we are getting orders out as fast as we can. If you do need a confirmation of delivery date then please specify in the notes field when checking out. At this time we will only be delivering Tuesday-Saturday but this will be subject to review.
Contactless Delivery process
Deliveries will be made to the front of your property only and left in a safe place. Our delivery drivers are not allowed to deliver your products by walking through your house, a side gate or to the back of your house / garden. If you live in an apartment block, we will leave the products at the main entrance and call you. Signatures are not required but the driver will knock on your door and retreat to a safe distance to make sure you are aware your goods have arrived. If the driver is unable to raise you then photographic evidence may be taken as proof of delivery.
Out of stocks
Products shown as available on our website should always be in stock with us but occasionally something may go out of stock due to multiple simultaneous orders. In this case a suitable substitute product may be provided. In any case where a suitable substitute product is unavailable a member of our sales team will contact you to discuss options.
Refunds and returns
If you wish to refund and return an item for any reason please contact us via email within 24 hours of your delivery and a member of staff will contact you to assist. For our full policies please see the relevant Terms and Refund pages on our website.
Related products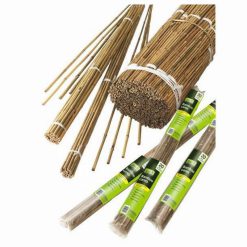 Currently out of stock
£

7.99
Currently out of stock