Our 3 top picks for outdoor living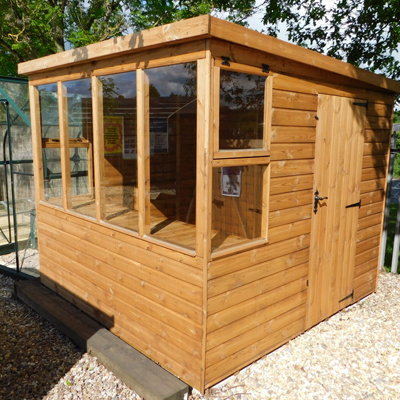 Garden Buildings
Build the perfect space for your garden tools or bring a bit of the inside world outdoors.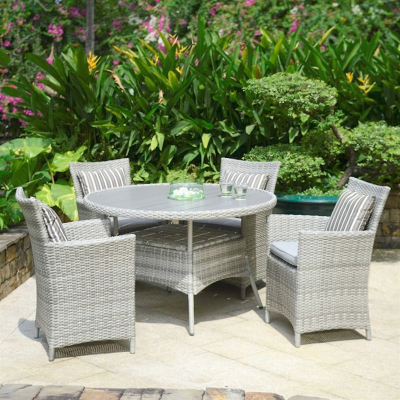 Garden Furniture
Create a comfortable place to relax among family and friends with our wide range of garden furniture.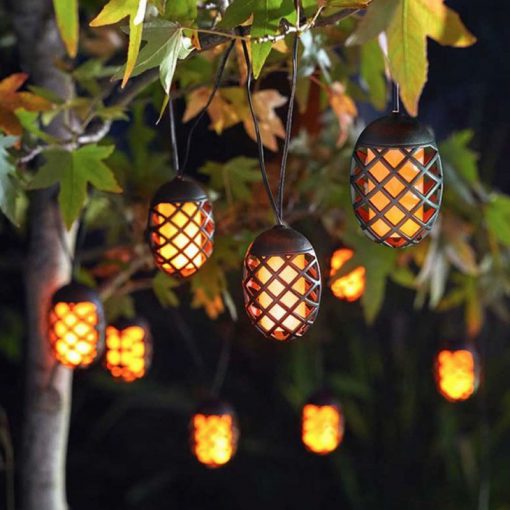 Garden Features
Discover the beauty of your own outdoor space with our top-quality water features, garden ornaments and lighting.
Inspiration for your outdoor living needs
Outdoor living is more than just enjoying a summer in the garden. It's about extending the comfort of your home beyond the backdoor, creating an outdoor space tailored to your needs. Whether you are looking for a spark of inspiration or hoping to build your outdoor paradise from the ground up, Monkton Elm will provide you with all the products and advice you need to create and maintain your perfect outdoor living space.
With our outdoor living inspiration at your fingertips, you will be able to create a beautiful and meaningful outdoor space that suits your needs, adding comfort and luxury to your home.
Because we know how important it is to build a garden that resonates with you – a garden that feels like home – we have a range of outdoor buildings, garden features and furniture that will give you all the inspiration you need to start designing and constructing your outdoor world.
Browse our selection of top picks
Popular Categories
Ideas for creating a great outdoor experience
Our best tip for creating an outdoor experience is to treat your garden like another room of your home rather than a separate entity to your house. Decorate your garden with attractive plants and flowers, carpet the ground with lawn or decorative stones and furnish your garden with furniture and features.
Adding solar powered lights to your garden is quick and easy way to extend the hours you can spend in your outdoor living space and pair this with a quality fire bowl or fire pit to add warmth to your evening gatherings.
A garden shed is great way to add storage to your home and utilise the outdoor space. A summerhouse is an attractive way to allow you to sit and enjoy the nature of your garden all year round. Why not add an even more natural feel to your garden with running water using one of our beautiful water features.
What people ask us about outdoor living
What is outdoor living?
Outdoor living is all about creating a great environment for you. With our range of garden outbuildings, sheds, water features and lighting you can create a healthy and refreshing environent.
How do I get outdoor living ideas?
Our team are experts in outdoor living ideas. Ask us on your visit in store for some ideas and you'll likely get a long list of practical steps to plan your outdoor living space.
Do I need planning permission for my outbuilding?
A rule of thumb generally is that if your building is less than 2.4m tall and more than 2.4m from your boundary then you should not require planning permission. We always advise to check with your local authority before purchasing a garden building for any local planning regulations.
Is solar panel lighting any good?
Solar panel lighting is a quick and easy way to add light to your garden after dark and extend the hours which you can enjoy your garden.
Are water features expensive to run?
A small water feature should cost no more than about 5p – 10p per day to run, with a medium sized feature costing about 20p per day in electricity. Most features are self contained so the cost to keep them topped up with water is negligible.