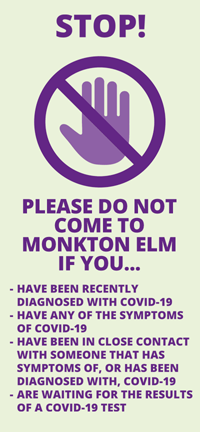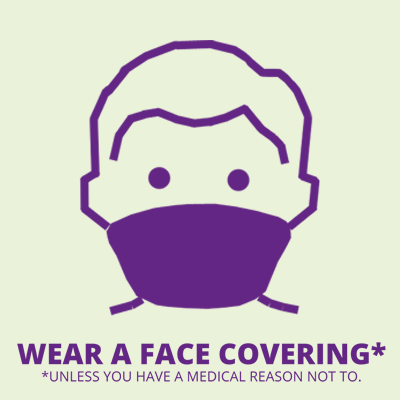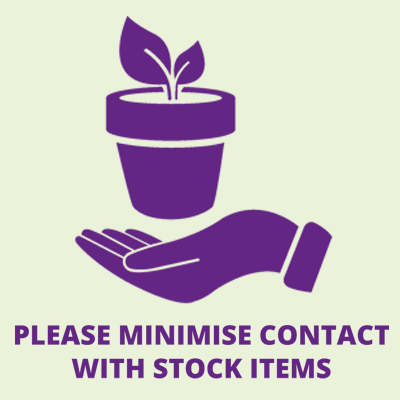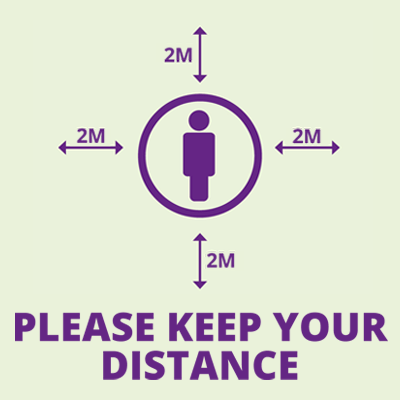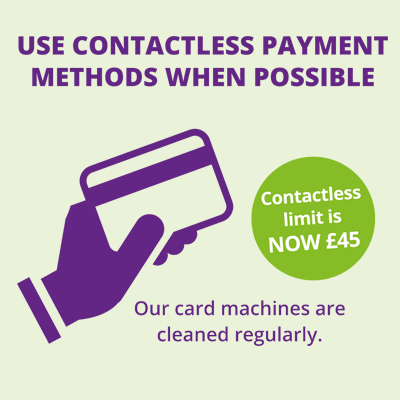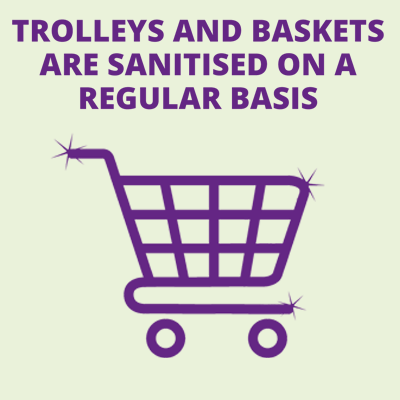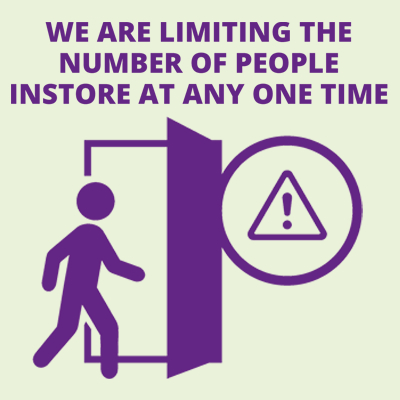 May 2021 update
Following the latest easing of restrictions in England we have now reopened the indoor area of The Elm Tree restaurant. The following measures will remain in place until further notice…
 – Payments by credit/debit card only (we hope for this to be a temporary change, cash still accepted at the main tills)
 – Face coverings to be worn at all times until you are seated at your table
 – Food service will be via full table service only
These measures will help to ensure minimal contact between you, other customers and members of staff. Please bear with us for the first few days as we put these new systems into operation. The good news is that even if you have a slightly longer wait you can sit back and relax without leaving your table
We are now also obliged to record your details for Test and Trace purposes. By far the easiest way to do this is to install the NHS COVID-19 app on your phone before visiting. Then simply scan our unique QR code on arrival.
MENU – FOOD & DRINK
What Food / Drink options are available?
Although we'd love to offer a full menu, initially we will be operating a limited food menu, however we will aim to provide a selection of choices, including some of your favourites! There will be no changes to hot drinks options, and we'll have a selection of cold drinks to choose from.
Once your order has been placed, you can then sit back and relax as a member of our Kitchen team safely prepares your food. Once it is ready, your food and drinks will be brought to your table (or placed on a table near to your table) with cutlery and napkins. If your food/drinks are brought on a tray, we will leave that with you until you have left the Restaurant.
Once you have finished just leave everything where it is so our team member can safely clear away after you and sanitise your table and chairs before the next customer arrives. There will be a designated exit for you to leave from.
Please note: We keep these menus as up to date as possible but sometimes need to be changed before it is updated here
EXPERIENCE & SAFETY
How are you keeping everyone safe?
As always, our priority is the safety of you and our team, so we have taken steps to ensure this continues to be the case. Here is a summary of what we've done exclusively in The Elm Restaurant at Monkton Elm:
 – Tables have been spaced at 2m apart
 – A new one way system is in operation
 – Meet and greet service where you will be given a copy of the daily menu
 – As a company we are required to record the name and contact details of the lead member of your group in compliance with the government's Track and Trace system. This information will not be used for any other purpose and will be deleted after 21 days of your visit. If you do not agree to provide this information, you will be denied entry to our restaurant
 – Order and pay for your food and drinks at the till – for eating in the restaurant or Takeaway – you will be given an order number
 – Screens up at till points
 – Contactless payments only – Up to a value of £45
 – Proceed to a vacant table in either our indoor or outdoor seating area or wait at the Takeaway Collection Point
 – If you have come into the restaurant with a trolley, please leave it at the dedicated 'Trolley Park' immediately after the till
 – Food and drinks served at your table where it is safe to do so, or at an adjacent 'service' table where you will be invited to collect your food and drinks
What is your seating capacity and will that affect numbers in store?
Following government guidance, we have set out the indoor and outdoor seating arrangement in compliance with the 2m (or 1m plus, where appropriate) social distancing guidelines. This has enabled us to seat 130 people inside and 60 outside. However, we will continue to follow the guidance set out by the government to allow for adjustments in social distancing measures and continuing measures to keep our staff safe.
We will continually monitor the entry and exit procedures for The Elm Tree Restaurant, and that includes whether or not trolleys will be allowed into the restaurant. A limited number of trolleys will be able to be parked in the restaurant. However, we encourage customers to complete their shopping within the main garden centre and return their purchases to their car BEFORE coming to the restaurant.
What is different in the Restaurant?
If you were a regular visitor to our Restaurant, you'll notice that we're doing things a little differently when you next visit. Firstly, we have reduced the number of tables/chairs in the Restaurant to ensure all tables are at least 2 metres apart (or 1m plus with suitable dividing screens or other measures in place), whilst also putting a one-way system in place where needed.
Upon arrival, you'll be greeted by a member of our team, who will give you the daily menu, and explain the procedure for ordering etc. You will be asked to and find a table, and note the number. When you are ready to order, proceed to the till in he coffee lounge area and place your order. Please wait while we process your order and bring your food and drinks to your table. If it is safe to do so, our staff will place the food on your table, or on an adjacent table where you can collect it safely without any close contact with a member of staff. This is a two way process of respect between our staff and you as a customer. Thank you for respecting the safety of our staff.
How many people can sit together?
We have created enough space in our Restaurant to ensure all tables are two metres apart, or where this is not possible that guests of nearby tables are sat facing away or there is a suitably positioned sneeze screen. Most tables are set up to accommodate 2 or 4 people. We have a small number of tables for up to 6 people. Groups of more than 6 people are not allowed in the restaurant at any time. If you are with one other household (or your support bubble) then we will aim to sit you as closely as possible to each other. Please do not move tables or chairs to new locations as this may compromise the safety of others. Please do not stop and speak to other guests in the restaurant, even if they are your friends. It really is vitally important that all guests respect the social distancing measures we have put in place for all staff and customers.
How long can I stay in the Restaurant?
Although we will not be placing a time limit on your stay in the Restaurant, we kindly ask that everyone be mindful of the fact that others might be waiting to take a seat, so as soon as you have finished your food/drinks, we kindly ask that you make your way back into store to continue with your shopping or your day.
Are you opening your public toilets?
Yes, our toilet facilities will be available again, although only a limited number will be open to enable us to ensure appropriate social distancing and safety measures can be maintained. Please be patient when queuing for the toilets and respect those in the queue in front of you.
ANY OTHER QUESTIONS?
Is the Pondside Cafe open now?
As I am sure you can appreciate this is a huge undertaking for us and we are reopening everything gradually. This means that for now the Pondside Cafe will remain closed.
Are you still serving afternoon tea?
Initially we will not be serving afternoon tea. However, we know this is very popular and we'll be working on a new afternoon tea offering very soon. Once this is ready, we'll communicate the details with you on our website.
Are pets allowed?
Unfortunately pets are not allowed in the indoor seating area of the restaurant, unless they are required for disability assistance. Pets are allowed in the outdoor seating area, so please make your way through the restaurant as quickly as possible if you do have a pet and wish to sit outside.
General Covid-19 Measures
Since reopening back in May, we have established a comprehensive set of systems and measures designed to keep both customers and staff safe, and we will continue to reinforce these to keep everyone safe.
These include:
Restrictions on the number of people in the garden centre and one-way routes where necessary
Please avoid visiting in a family group, where possible we would prefer a maximum of two people per household visiting at any one time
Trolley and basket handles will be sanitised prior to use
Please plan your shopping list in advance and avoid browsing where possible
Please be considerate to others – you should always be maintaining 2 metres apart
Please continue to wear face coverings (unless exempt), and to use our hand sanitiser stations as regularly as possible
These measures are intended to keep everyone safe and to provide a pleasant and secure environment.
For those who do not feel comfortable visiting, we will also be increasing the range of product available on our website, for click and collect or home delivery.
As always, thank you for your support during this challenging time. Whether you are new to gardening or an experienced gardener, I wish you and your families all the best over the coming weeks.
Sorry, due to the current capacity limitations we are unable to accept coach parties. We look forward to welcoming you back soon.