24th August 2021: We are thrilled to have received, for the second time, the prestigious award of the Best Destination Garden Centre at the annual Garden Centre Association (GCA) Wales and West Area Awards Ceremony.
We are also enormously proud to have been shortlisted for the GCA's Ruxley Rose Plant Area award, which places our plant department in the top ten of UK garden centres across the whole of the UK.
The Garden Centre Association represents over 250 garden centres nationwide. Each year its members are subject to a rigorous independent inspection process that assesses against first class retail standards, customer service levels, product quality and innovation. Award winning garden centres are those who show consistency across all areas of the inspection categories and ultimately provide their customers with the best possible visitor experiences.
Mike Lind, Managing Director said, "As an independent family-owned business, with an amazing team of colleagues, it is truly humbling that everyone's efforts over the last very difficult 18 months are recognised in this way.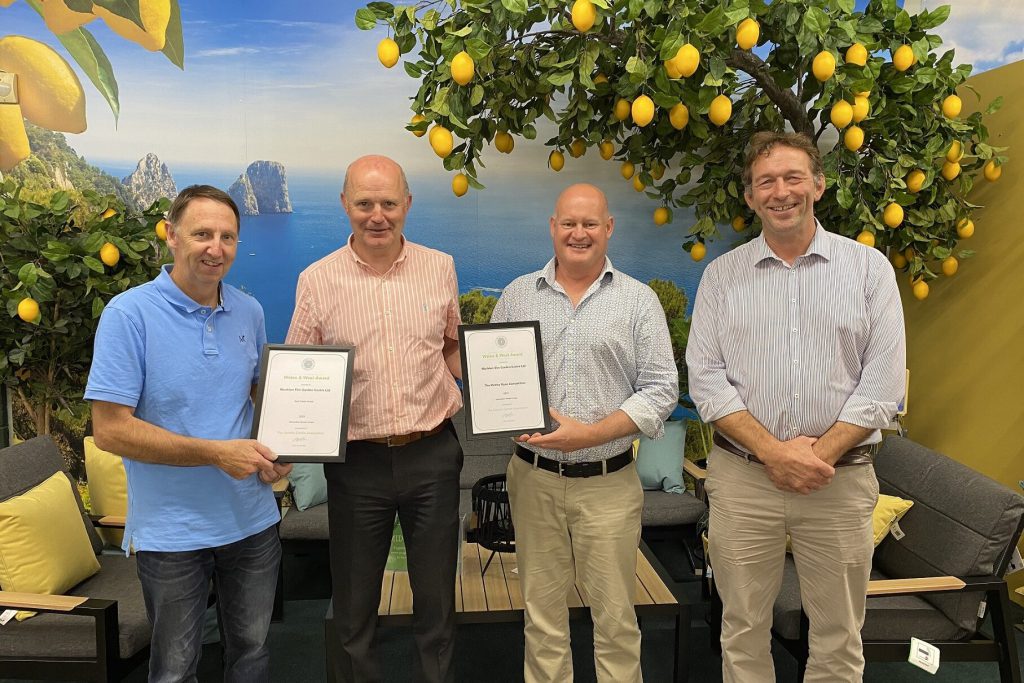 "When we reflect on the challenges we all faced as a result of the global COVID pandemic there were periods of great uncertainty. But collectively we overcame these challenges to create a positive, safe and enjoyable space for our staff to work and our customers to visit, in the middle of our local community.
"This progress would not have been possible without the support of our loyal customers and the many local nurseries and businesses who supported us and who, in turn, we were able to support during the last 18 months.
"It is also a poignant tribute to the founders of Monkton Elm, David and Luella Bellman, who recently passed away but will never be forgotten who put so much love, passion and energy into the garden centre. They would be so proud."