GPAW – Guinea pig awareness week
Last week was GPAW! Our Pet Centre team have been promoting awareness all over social media so owners, past present and future are able to give their piggies the best life possible and the be given the correct information, as animal is care can be a minefield.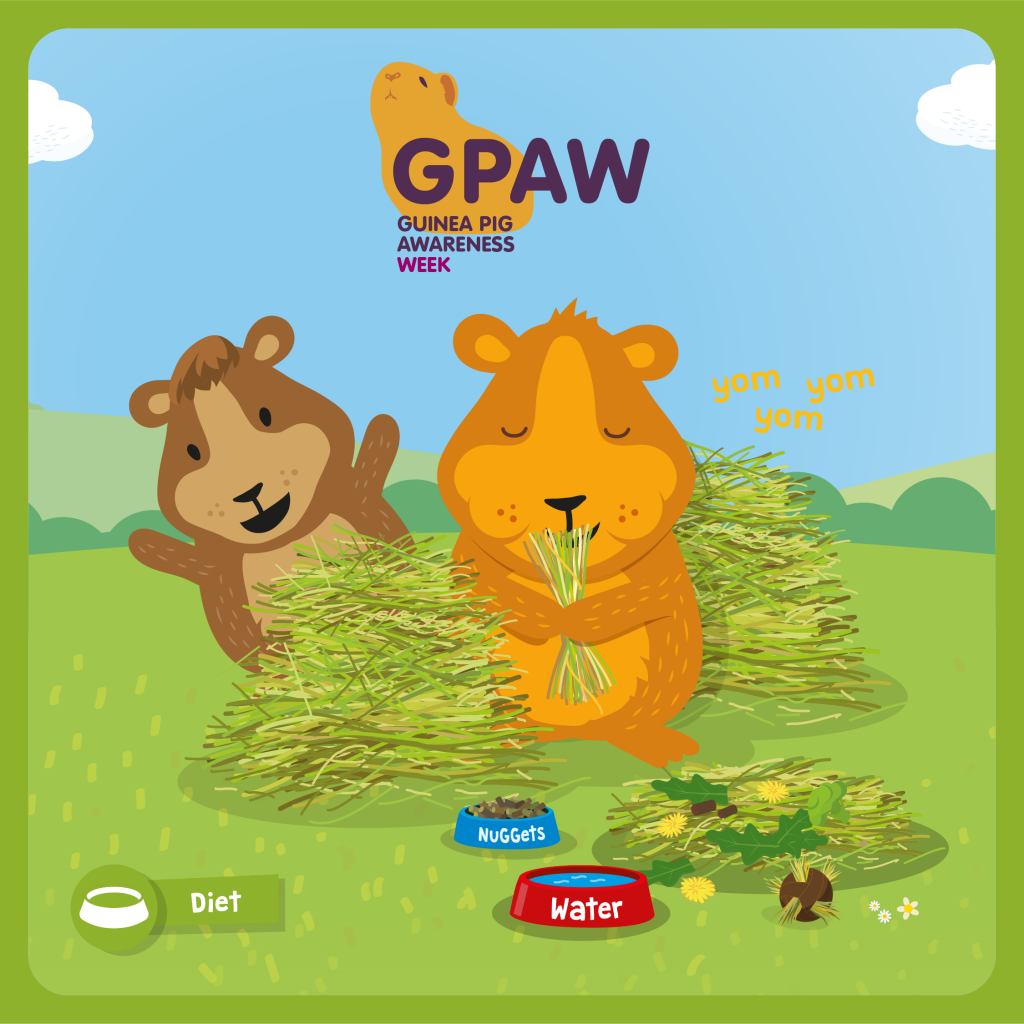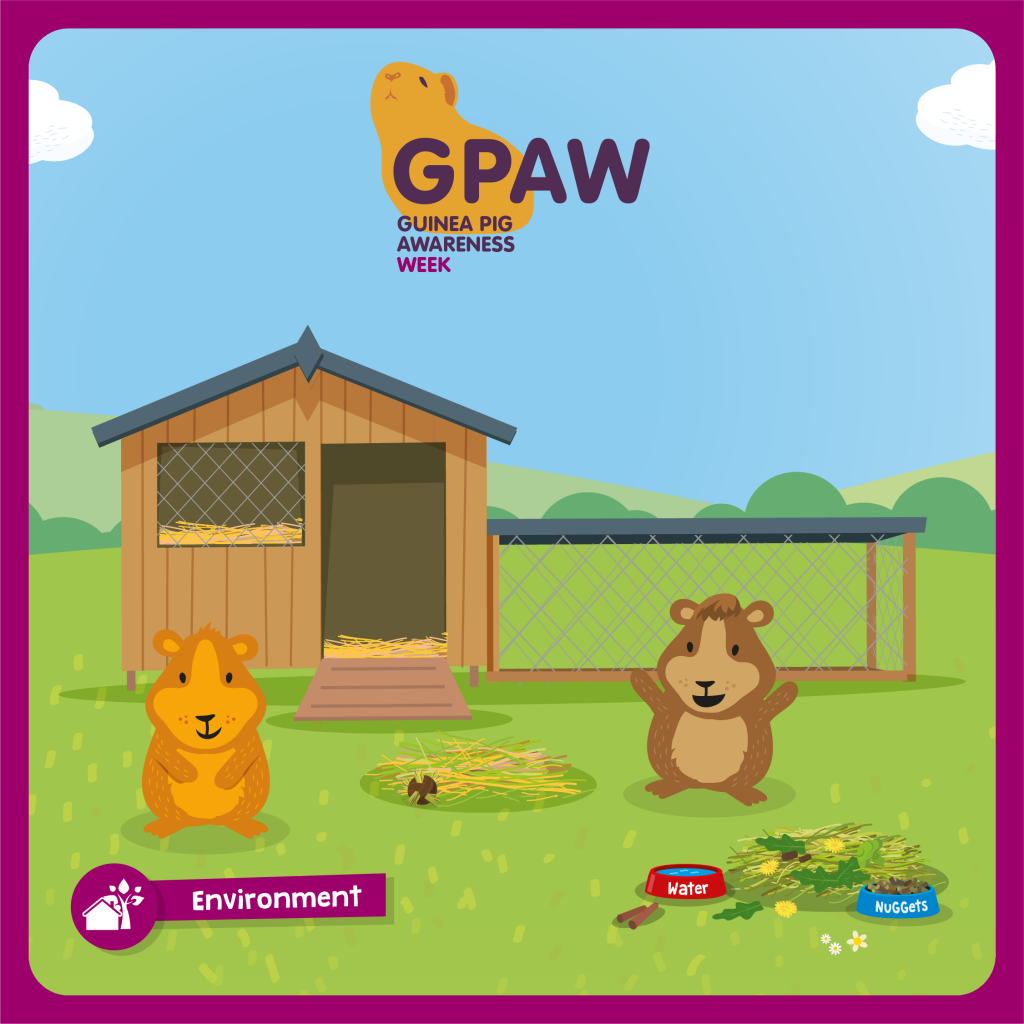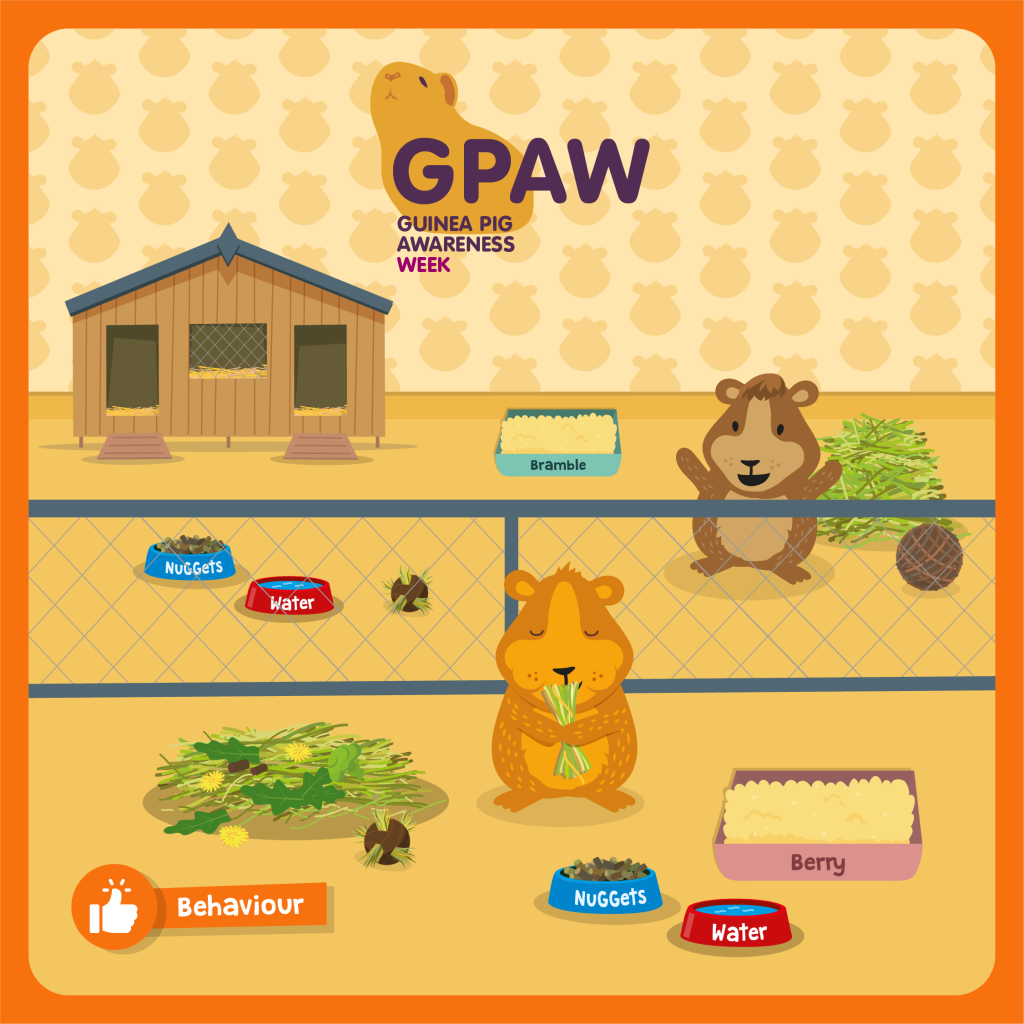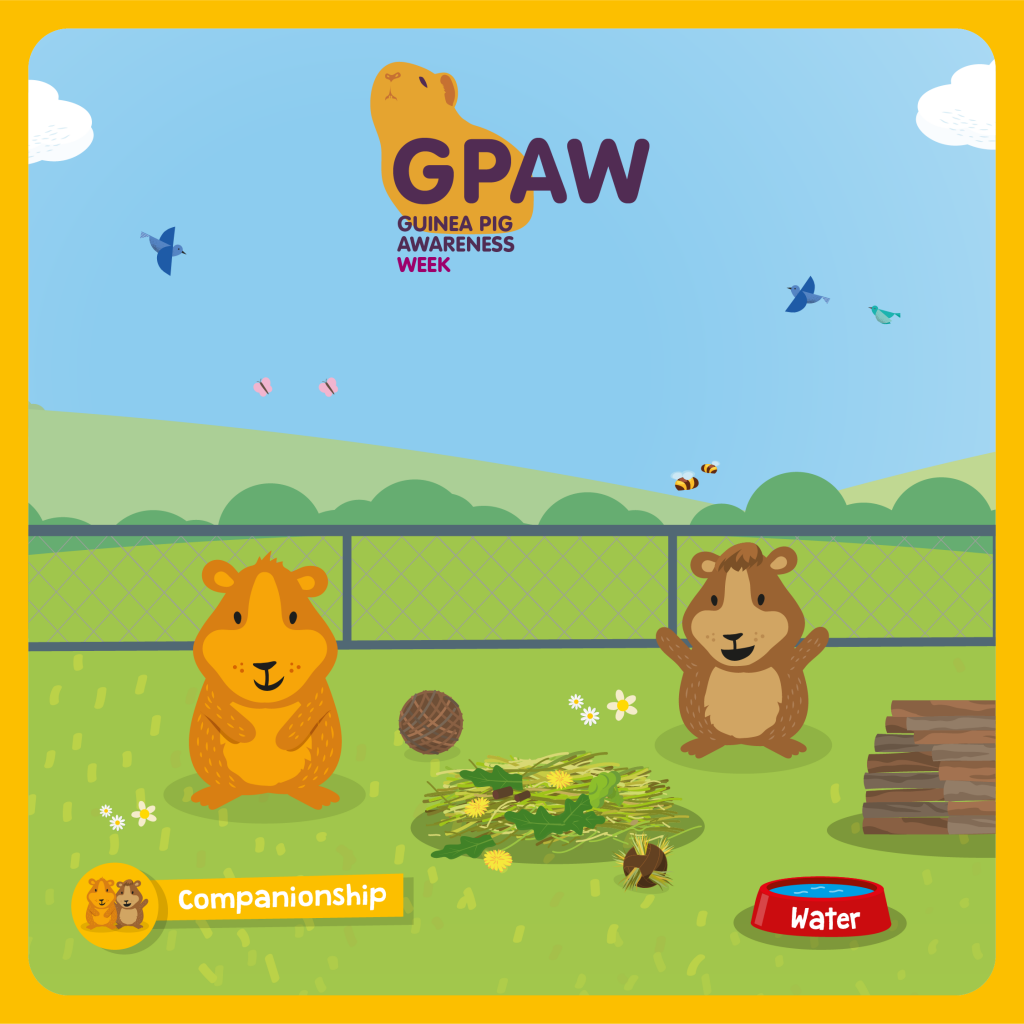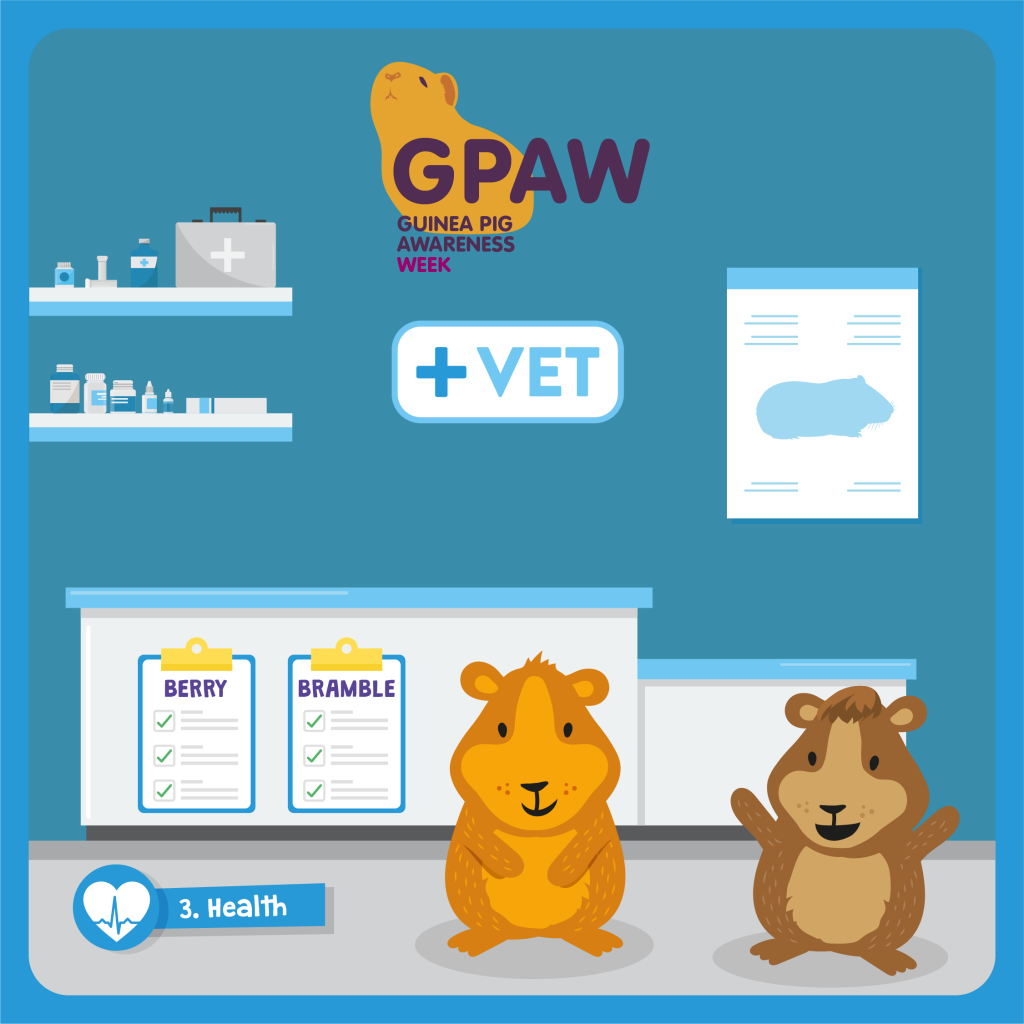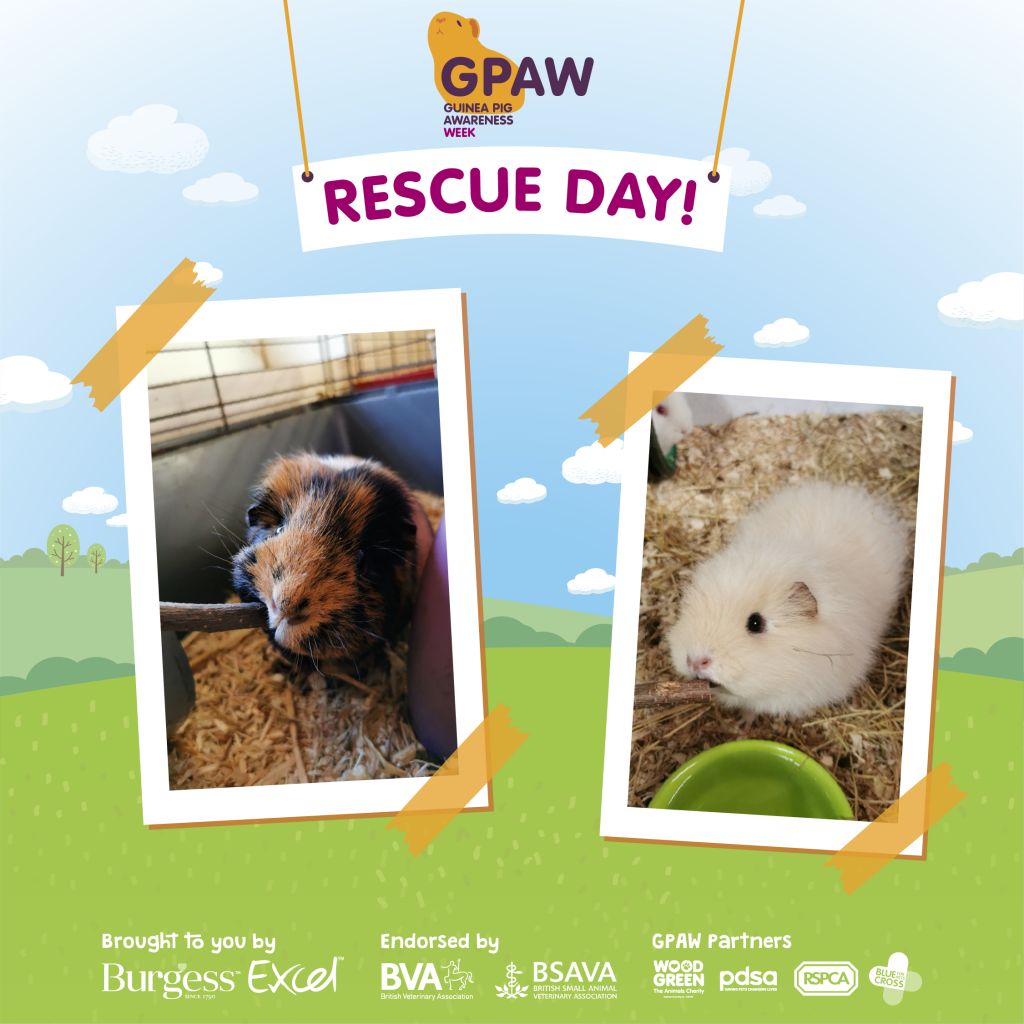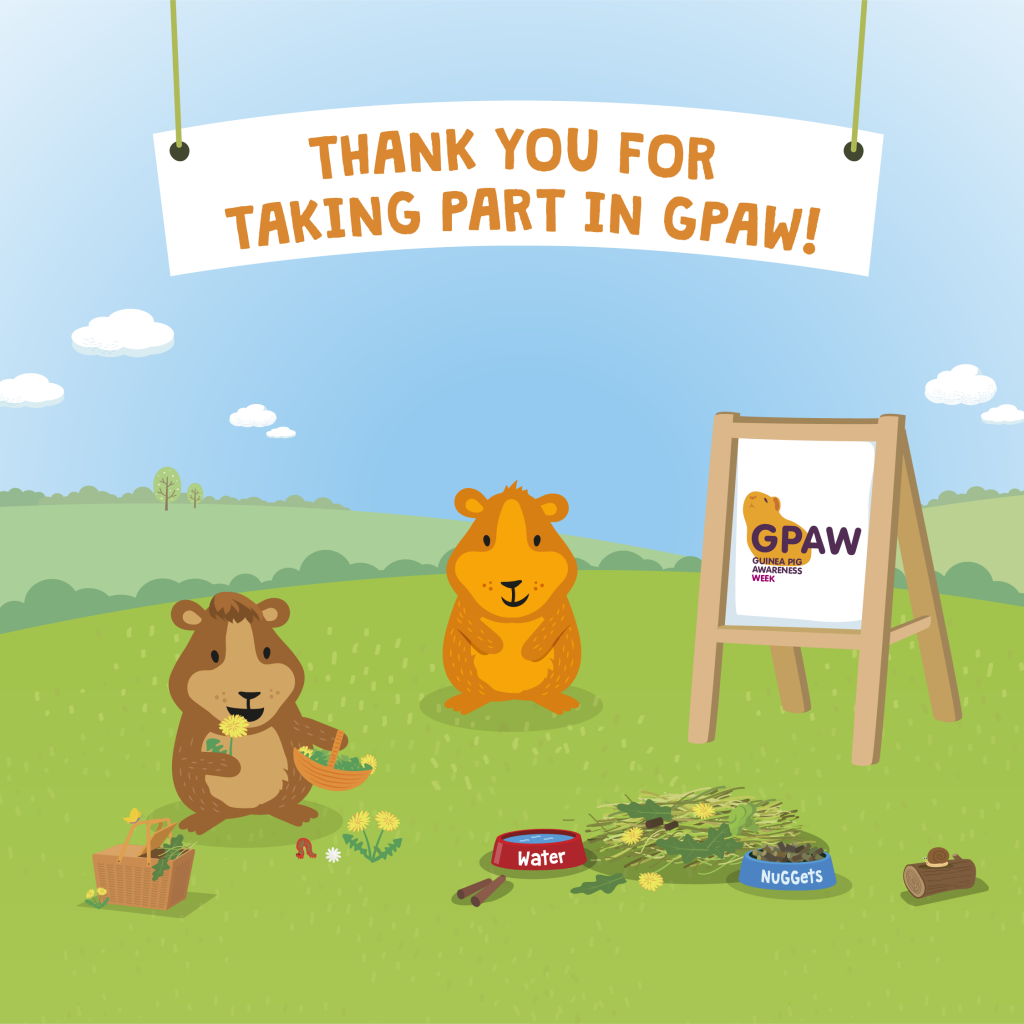 Here at Monkton Elm, our pet team pride them on giving you as much knowledge as they possible can so animals and owners can enjoy every minute together. We might sound like a bunch of 'know it alls' but we are truly passionate about your pets and their welfare!
Did you know that guinea pigs are part of the Cavy family? Along with a few South American rodents such a maras, yellow toothed cavies and mountain cavies.
We will be touching upon the following.
Diet
Environment
Companionship
Behaviour
Health
Rescues
Diet
A guinea pigs' diet should consist of a quality pellet/nugget food, plenty of feeding hay/grass and certain fruits & veggies. 85-90% of their diet should be a good quality, ideally dust extracted feeding hay or grass, check where your hay is coming from and how it is processed as unfortunately there are many cheaply made products out there and you only want the best for your cavie.
They cannot make their own vitamin C, so they do need extra in their diet. Most quality extruded nuggets will contain the right amount of vitamin C but adding in a handful of fresh greens everyday will also aid this, so they maintain the right number of vitamins and minerals to keep their overall health tip top.
Let's talk about a muesli diet! It has been trialled and tested that a muesli diet could affect your pet's health long term. We believe for your pigs to get the correct nutritional diet; they should be fed nuggets/pellets. Muesli in most cases, causes selective feeding, which means they pick out the best bits (usually the sugary/naughty bits) and the leave the 'boring' bits (usually the ones that contain the most nutrition). You would not feed your kids sweeties every day, same goes for guinea pigs.
Ideally your pigs should have access at least a handful of green every day, however there are certain fruits & veggies that are not great for them. Such as, iceberg lettuce, mushrooms, potatoes, avocado. Visit burgesspetcare.com/gpaw for a list of items that good & bad!
Finally, the most important part of their diet alongside an unlimited supply of hay is plenty of FRESH WATER, it is vital that they have access to clean water every single day to stop harmful bacteria entering their system.
Environment
A common misconception is that pigs can just be popped into a hutch and that is enough, it is not! Gp's sleep on average for about 4 hours a day, which means they need plenty of exercise room for the other 20 hours.
They can live indoors and outdoors, although these environments differ slightly the fundamentals of a great guinea house are the same. Think of their housing as 'bedroom' so it should be permanently attached to a much larger run for exercises purposes.
Any housing should be as big as possible, but an absolute minimum set up should be 4ft by 2ft AT LEAST! You should be including boredom breakers like tubes/ tunnels, hidey holes and gnawing toys for enrichment.
You should be giving your GP housing a quick daily clean to throw out any wet/dirty bedding and uneaten food. Weekly a more thorough clean should be completed which should involved replacing all bedding and finally, a monthly deep clean where you take everything out of their home and clean with animal safe disinfectant and replace all bedding. This stops things like harmful bacteria building up, respiratory issues and bugs/mites.
Behaviour
Guinea pigs are so underrated in our opinion, they might be small, but they have mighty personalities and bring so much enjoyment. They are usually very friendly and rarely bite and scratch (the odd evil pig does exist though, trust me).
Did you know that when they zoom around the place whilst running and jumping and turning 90 degrees in one great move, this is called POPCORNING! The meaning behind their squeaks can mean different things too, the well known 'wheek-wheek' is a sign of excitement or a way to locate their piggie housemate. Although a really high-pitched squeak can also mean they feel threatened, it is important to find out what is upsetting them as soon as you can.
A guinea pig 'purring' might sound bizarre, but it does happen, this means they are content and chilling out. When your pigs are exploring, you will often hear a 'putt-putt' sound as they go about their daily business.
Companionship
Guineas should not live alone; they just love company of other of other pigs as they are very sociable animals. We understand in some circumstances that they may need to live alone, but where possible should be kept in pairs or groups.
Single sex groups or pairs is ideal and littermates is ever better, this will cause less arguments once maturity hits. Male and female piggies can live together but must be neutered to stop any unwanted surprises.
Rabbits and guinea pigs living together? Absolutely not! Whilst it might seem to work even if they are not fighting, this is a very old-fashioned view and welfare, and our knowledge of both species has come along way. Both species have completely different housing and dietary needs, rabbits need much more room, don't need extra vit c added to their diet and they can also carry a bacteria called Bordetella Bronchispetica which can lead to severe pneumonia in guinea pigs.
Health
Things to check.
Guinea pigs' teeth grow constantly and to keep them in check they need a high fibre diet to chew on throughout the day, for example plenty of good quality feeding hay.
Vitamin C deficient as touched on above, feed a good food this will avoid any issues.
They can suffer from fleas and lice and are particularly susceptible to developing mite infestations. Symptoms include itchy skin that your piggies will scratch constantly, which can lead to your guinea pig losing their hair and developing sore patches.
Like most mammals, they can suffer from ringworm. The symptoms include hair loss, crusty lesions on their skin and excessive itching. Take your guinea pig to their vet as soon as you notice the signs of ringworm, and they can prescribe an anti-fungal medication to get rid of the infection.
Flystrike is a potentially fatal condition which occurs when flies lay their eggs around a guinea pigs bottom. The eggs then hatch into maggots which mature and eat away at the surrounding flesh. It sounds horrible and it is. In the summer months it is advisable to check your guinea pigs twice a day for flystrike. Call your vet immediately if you see any of the symptoms.
Rescues
Where possible when looking at becoming a guinea pig parent, please use a responsible and licensed breeder or pet shop. Be sure to ask about the parents, their environment, and their diet. Any good breeder or pet shop will happily give you this information and give you similar advice with what we have touched upon in this blog.
Even better, ADOPT! A lot of small furries end up neglected or in rescues and it is so rewarding knowing that are going to have a better life with you, their new mum or dad.

Here is a list of rescues that we recommend and some other great websites too!
http://www.happy-landings.org.uk/
https://thelittlestlivesrescue.org.uk/
https://cottontails-rescue.org.uk/
https://www.burgesspetcare.com/gpaw/
https://haypigs.com/
https://www.piggiepigpigs.com/
https://kaveecage.co.uk/